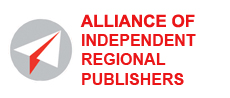 Events
AIRP organizes various events for media professionals: education (seminars, webinars, conferences), experience exchange (trainings, visits to colleagues from other regions of Russia, foreign

traineeship), information exchange (conferences, events). We also support media conferences -

Best Regional Newspaper

and

Best Newspaper Design.

We organize a yearly Summit of regional publishers

. Every year a new region is chosen:

it was St. Petersburg

in 2007,

Moscow

in 2008, Kaliningrad in 2009, Rostov-on-Don - in 2010, Arhangelsk | Severodvinsk in 2011. Usually the programme is devoted to one particular theme - new media, or the tools to survive in crises, editorial safety and so on. The Programme includes a visit to the welcoming publishing house (usually AIRP member), experience exchange section, experts section, a meeting with local authorities representative, cultural programme.

AIRP organizes professional sessions in the regions of Russia - a few events were held in Voronezh, St. Petersburg, Perm, Tumen and other cities.